Energy Efficient Homes and Additions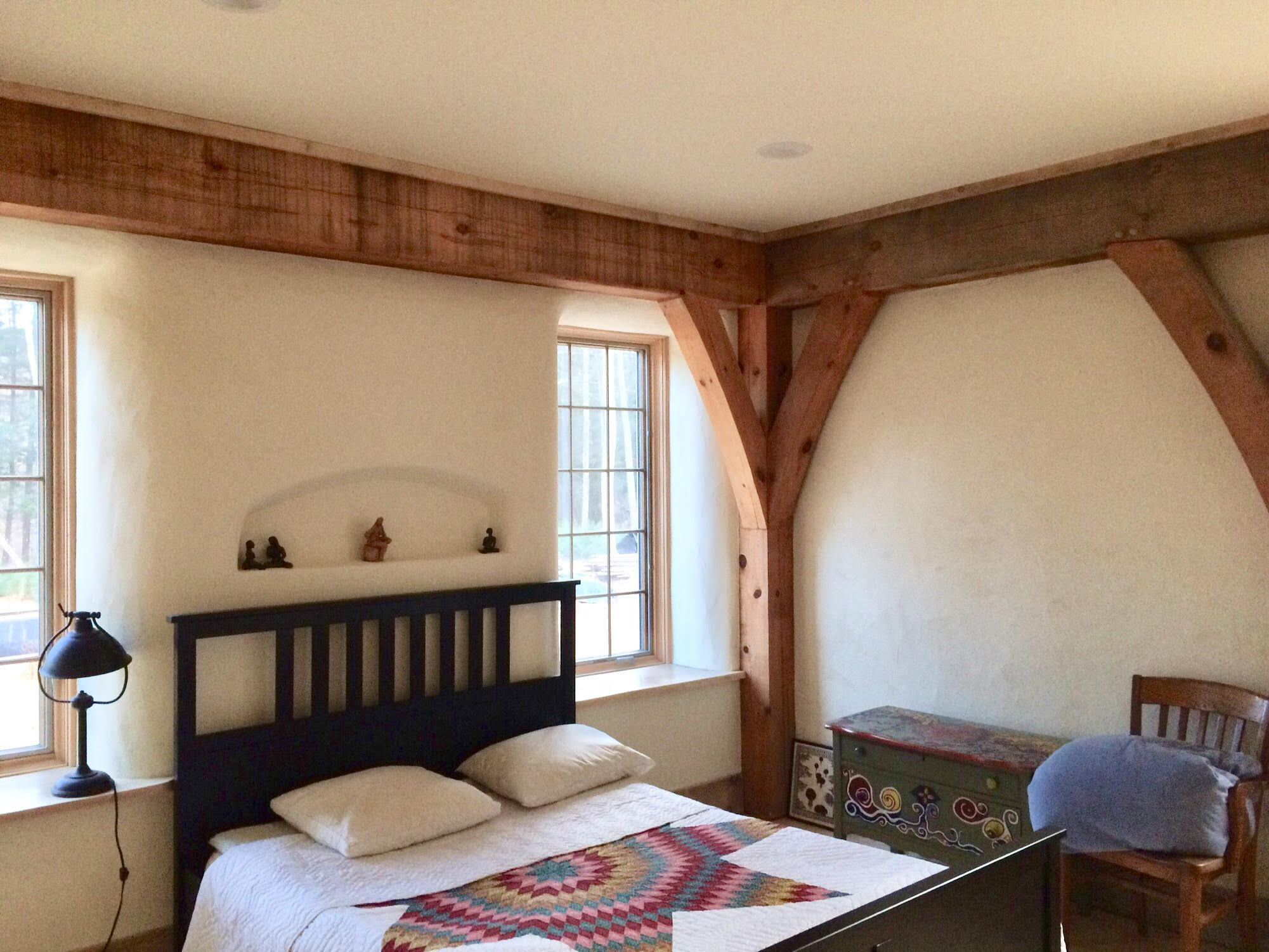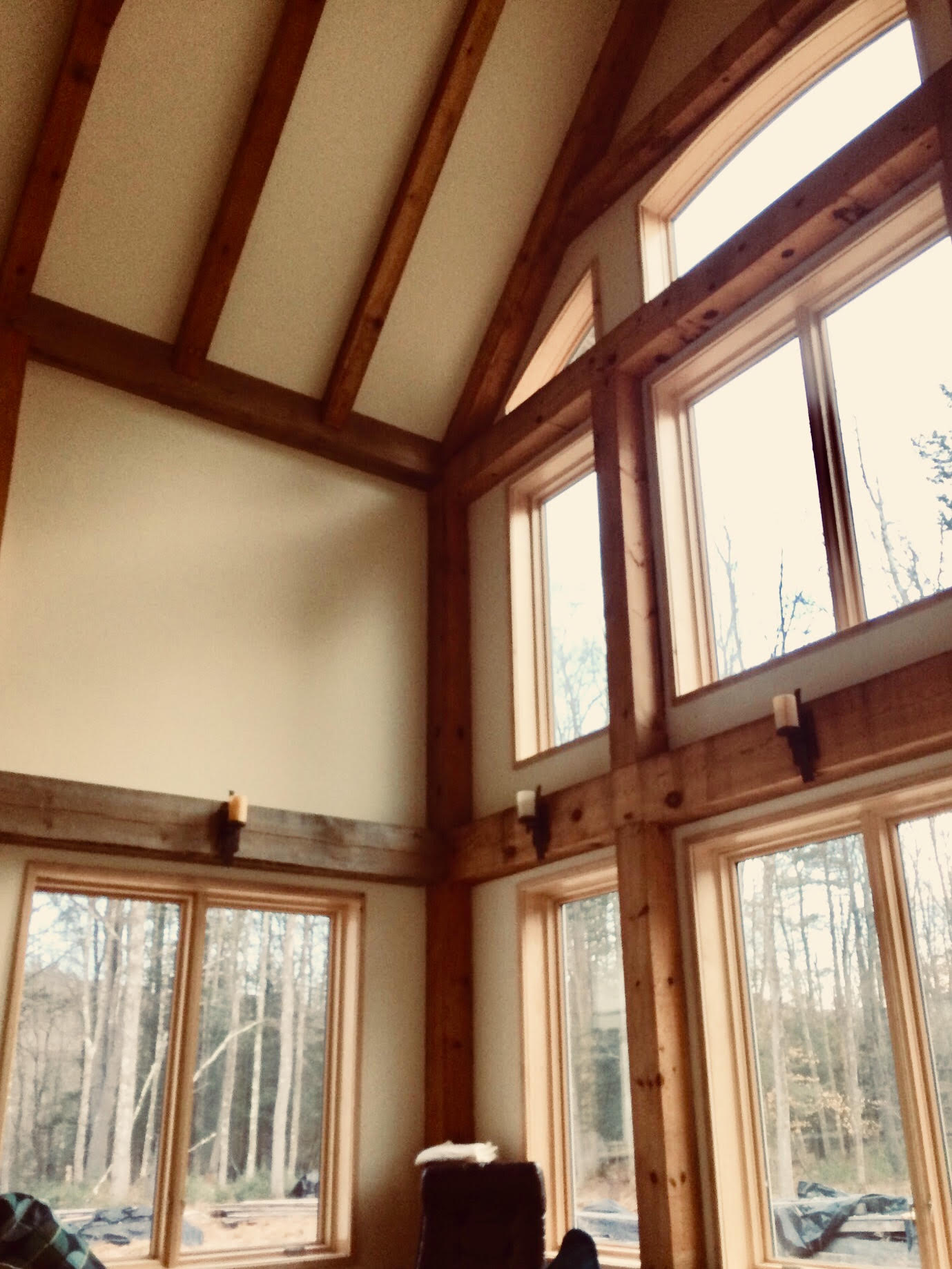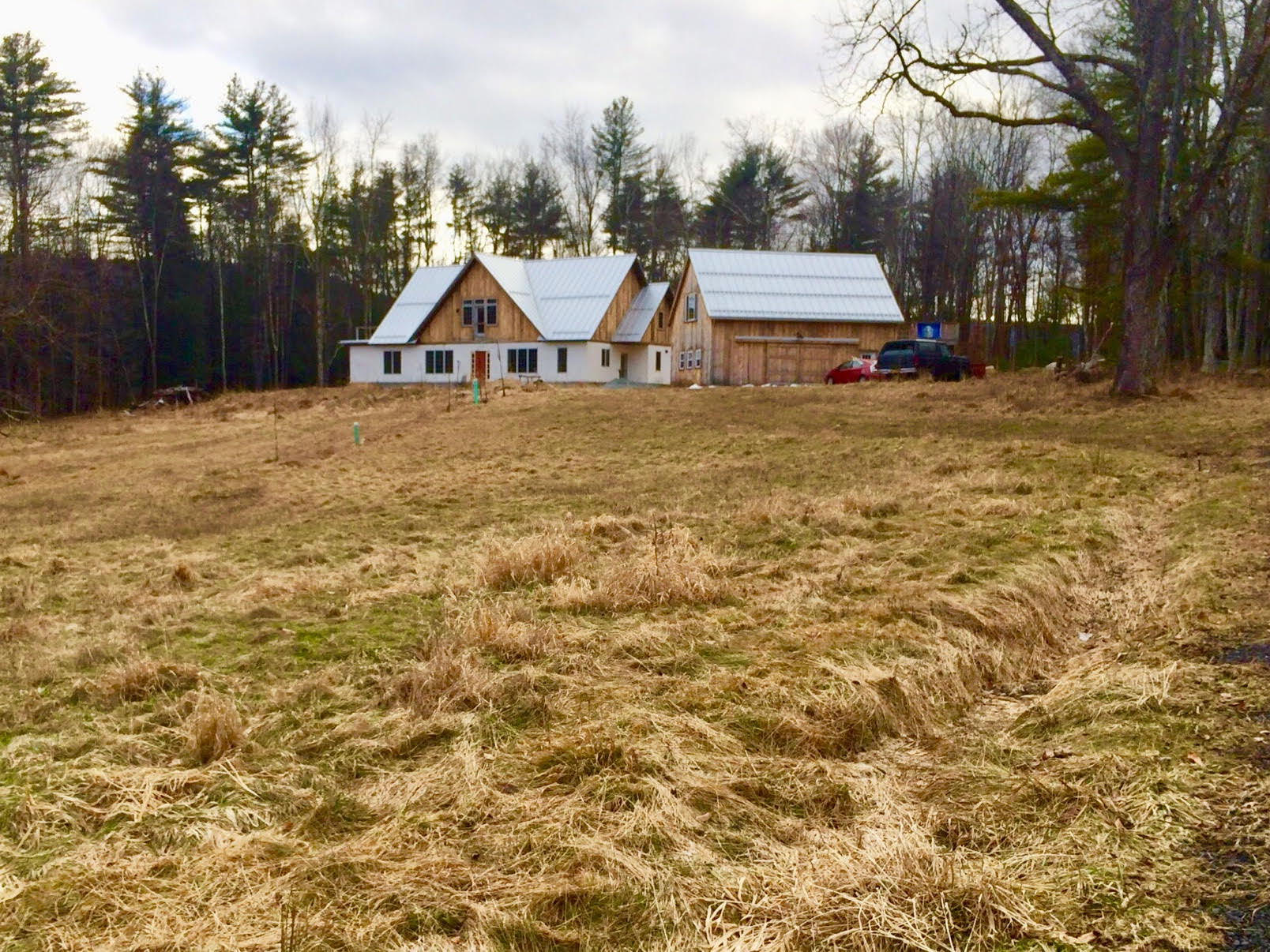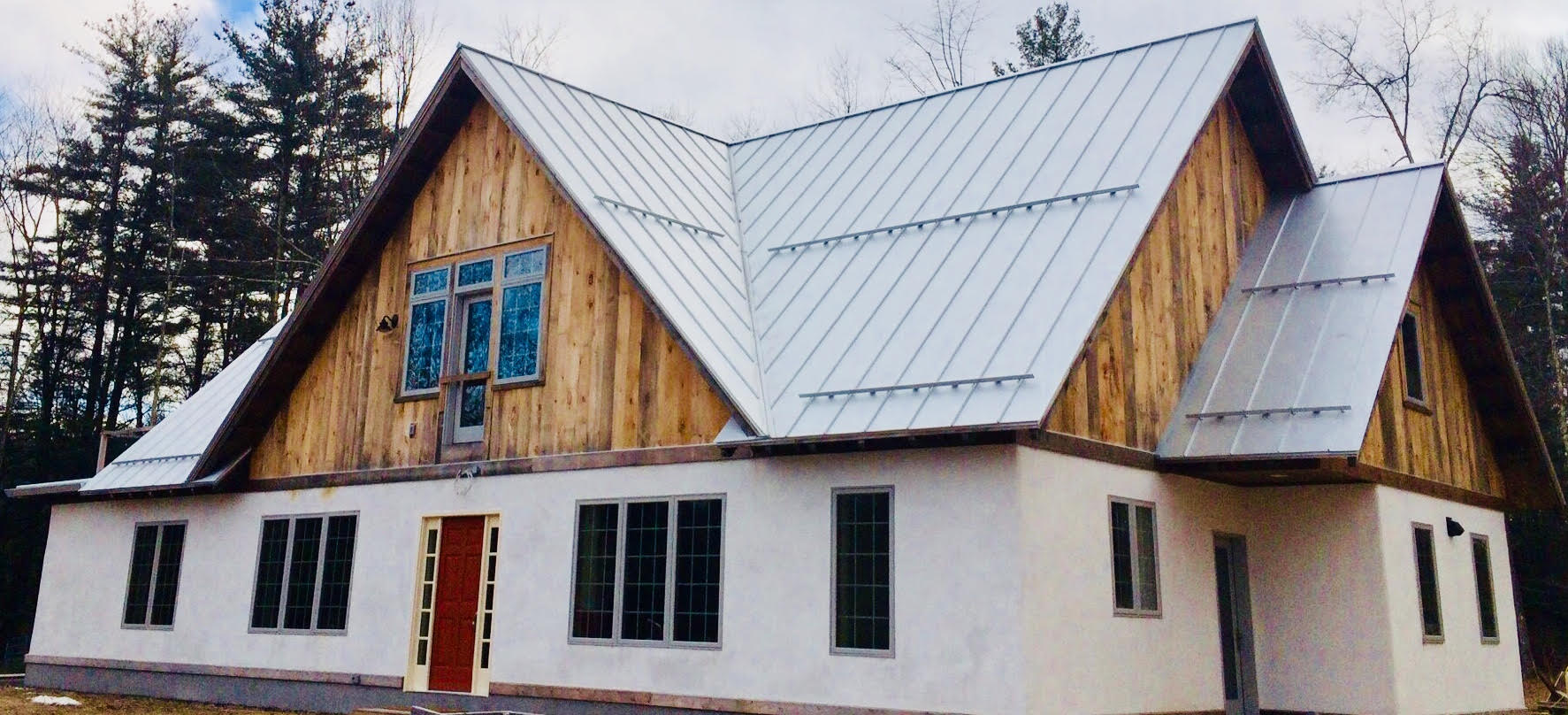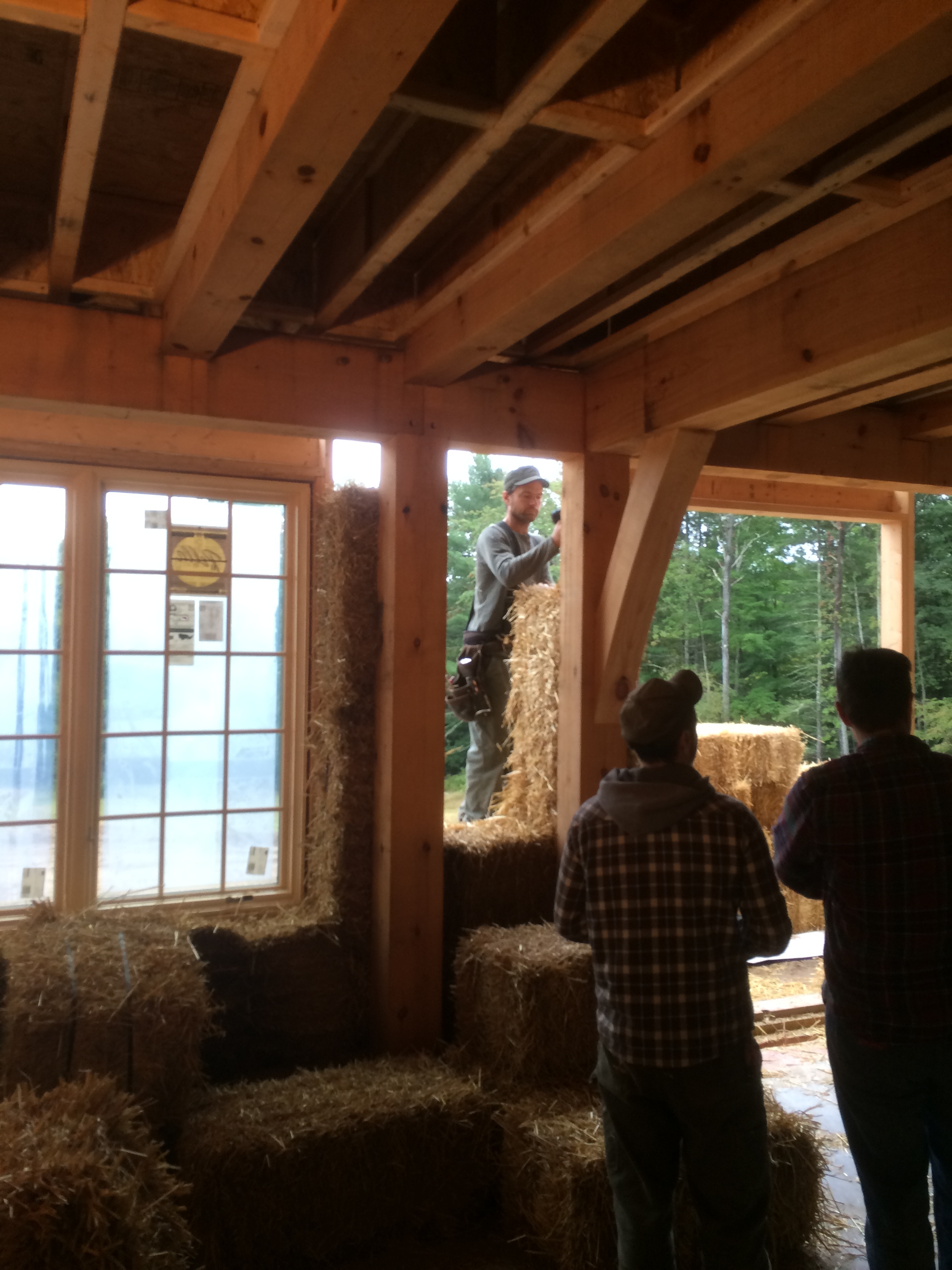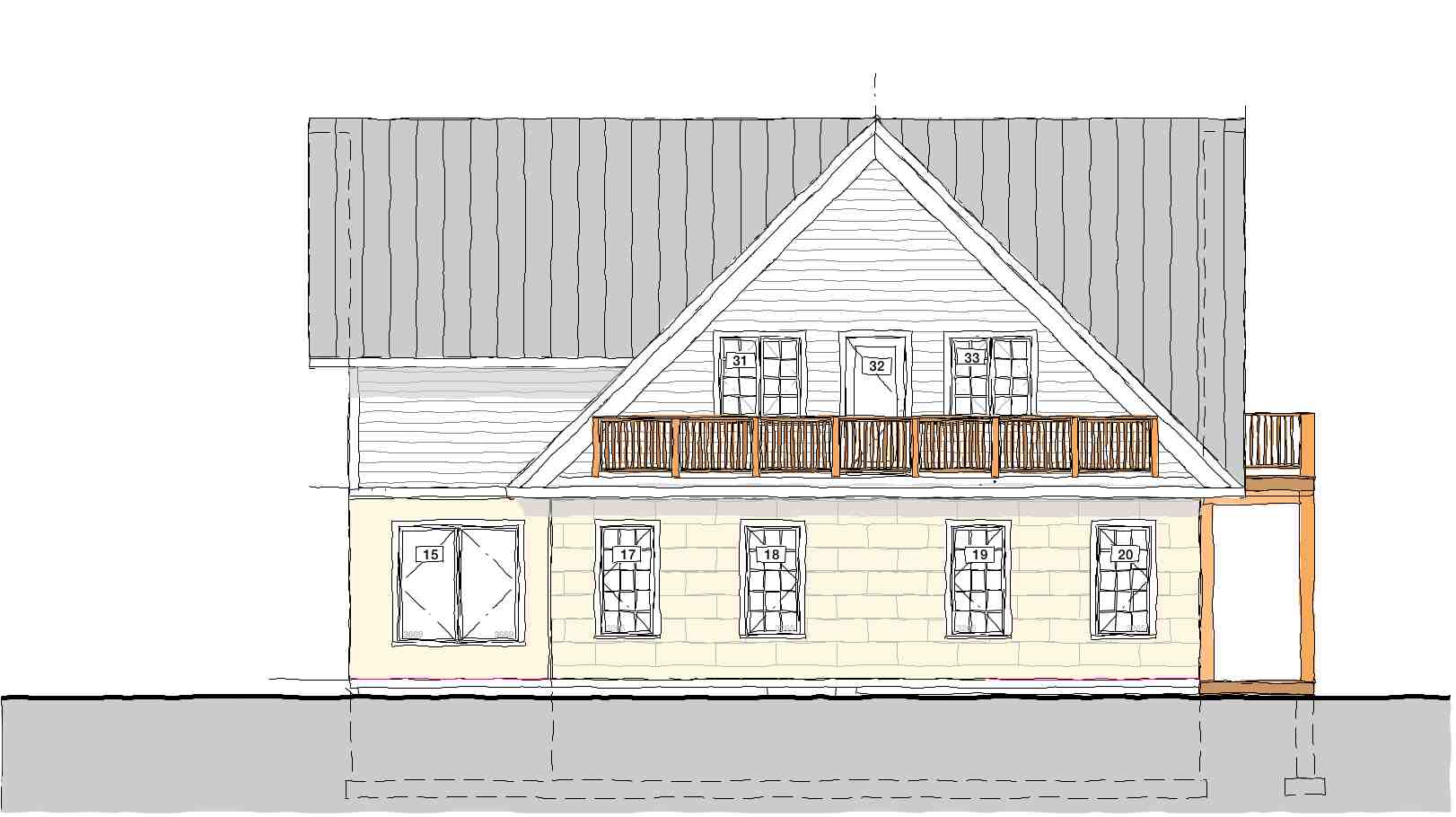 New Straw Bale and Timber frame Residence in Accord
This project utilizes green design and near net zero for energy use. The first floor walls are constructed with straw bales and lime plaster finish inside and out. The structure consists of large timbers, mostly harvested on site, joined with traditional mortise and tenon construction. Raise high the roof beam.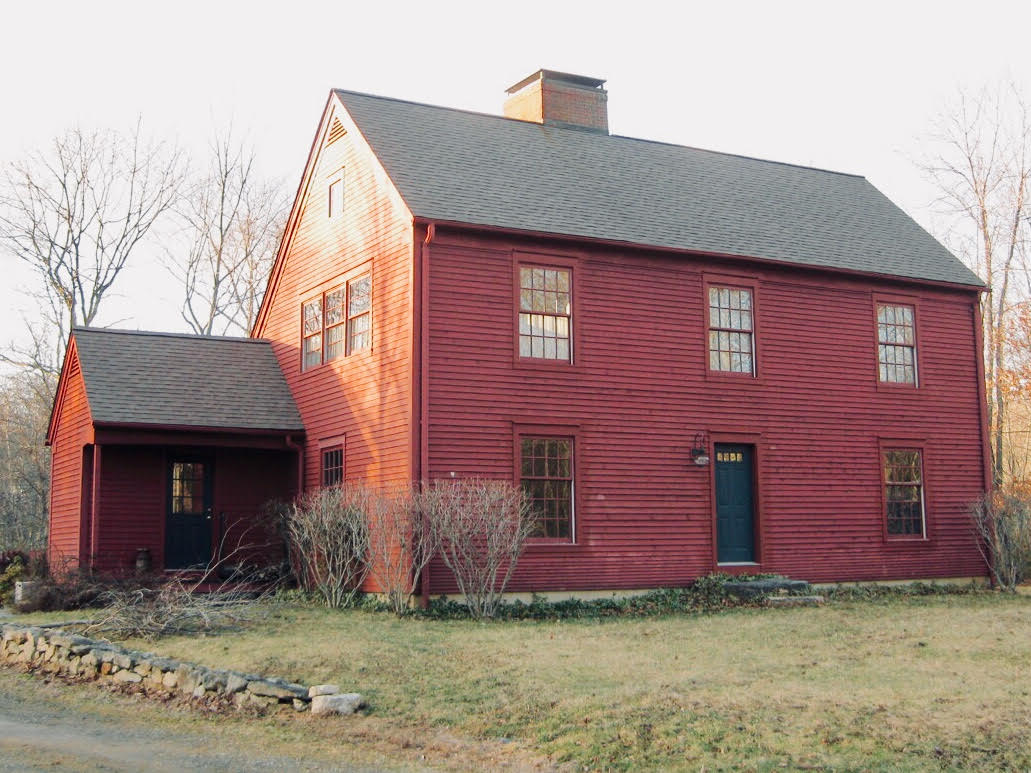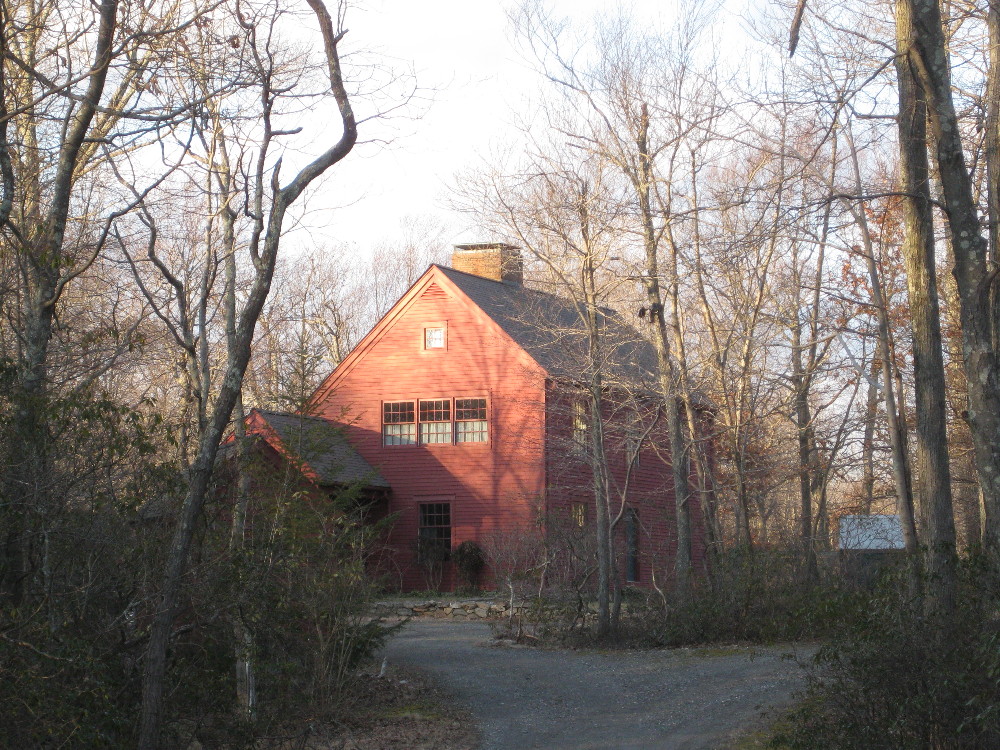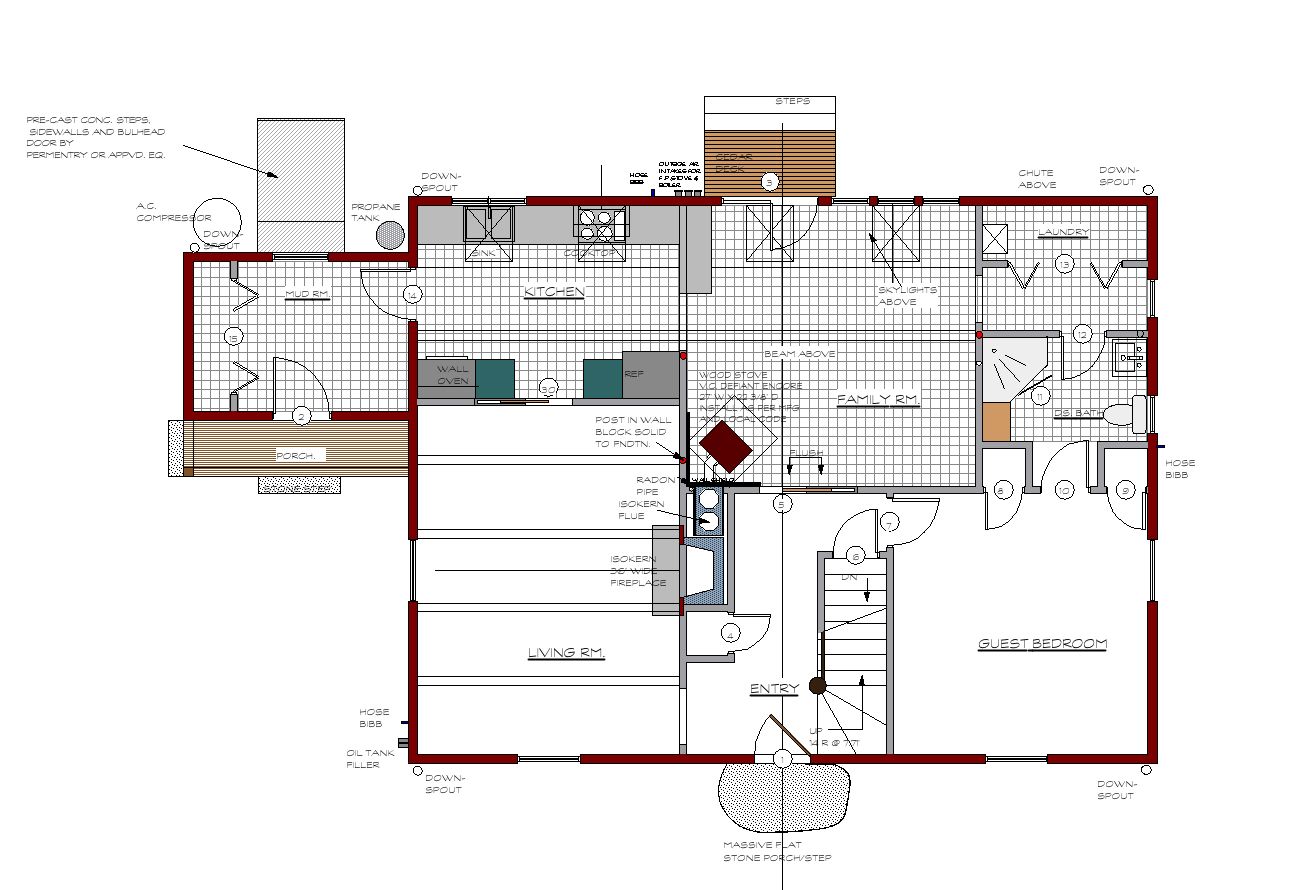 Pound ridge saltbox style new home
This house was designed in the style of an antique colonial saltbox, with many traditional details and some very modern amenities. The house is surrounded by vernal pools, wetlands, streams and rocky outcroppings and sits privately in a magical landscape. This traditional house was built using Panelized Construction. Large wall, floor and roof sections were built in a factory, trucked to the site and then craned into place. One of the advantages of this is speed of construction, thus reducing the time that the building is open to the elements. This can be especially critical if construction is taking place during the winter. Another advantage to panelization is the high level of quality control that one can achieve in a factory setting as opposed to the vagaries of onsite weather conditions and available onsite labor.
CRAFTSMAN COTTAGE IN ESOPUS
MARBLETOWN MINIMALIST NEW HOME
This one came to us mostly hatched by the artist owner-builder and with our technical assistance it is now under construction to be completed in 2019. Its few rooms share dramatic ceilings and crisp minimal detailing.
MODERNISM IN LLOYD
This Sunroom is an addition to a 1980s modern house first designed and occupied by the graphic and fine artist Joseph Caroff. The existing sunroom was not in keeping with the rest of the house and this new addition seamlessly replaces that with huge picture windows that frame the intricate rock outcroppings that surround the house.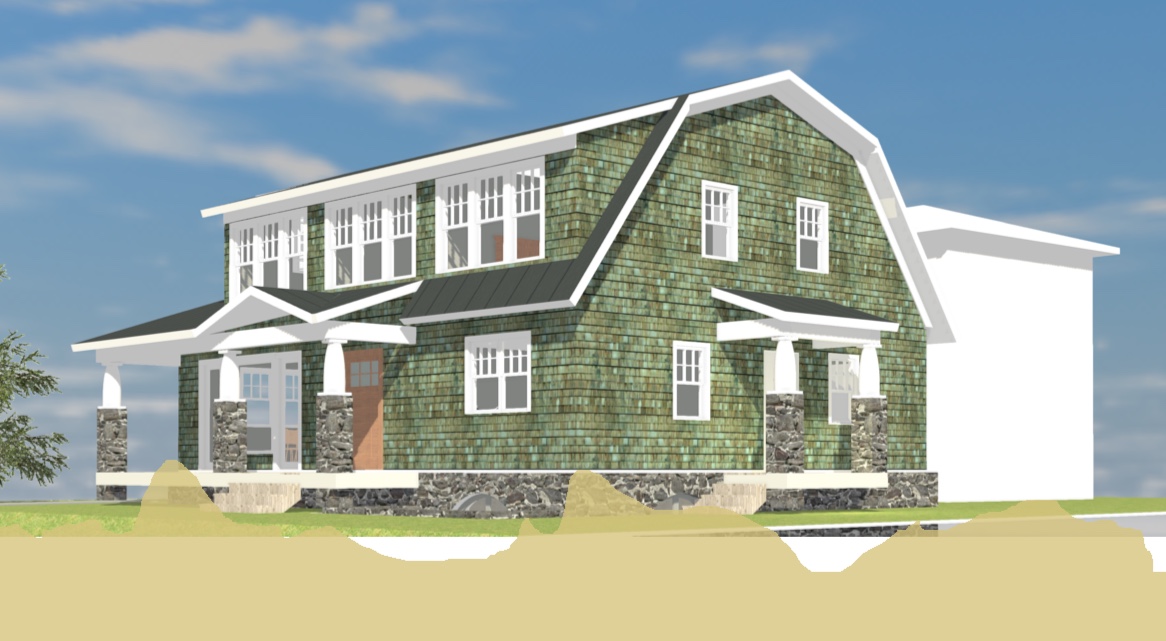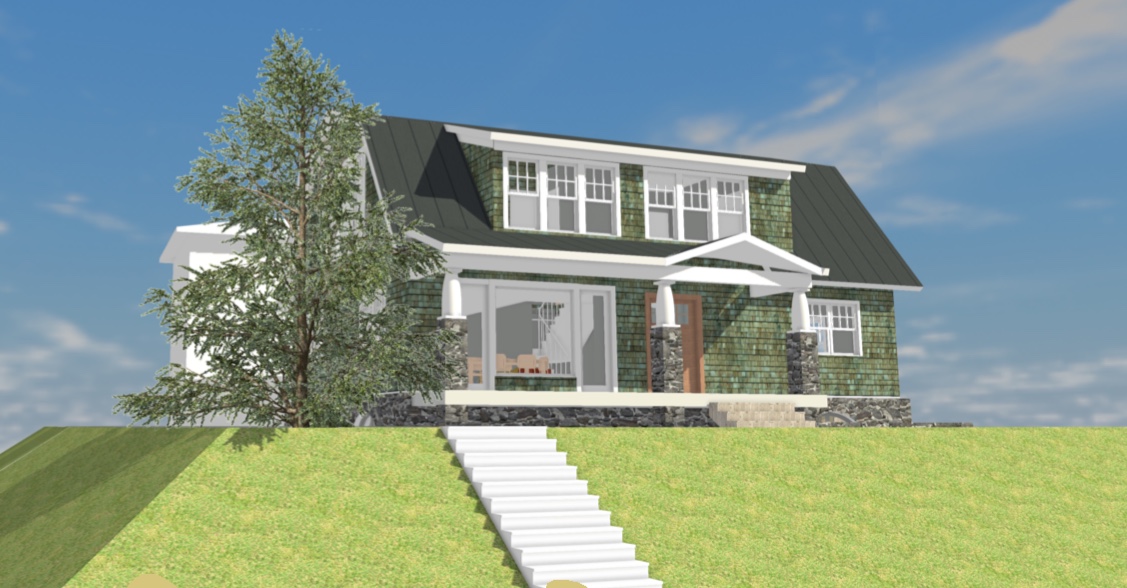 NEW HOME ON THE WATERFRONT IN THE BRONX
New Shingle Style house on bluff overlooking Long Island Sound with distant view of Manhattan. The gambrel roof form works nicely with the the local zoning regulations for reduced second floor area.
SHINGLED HOUSE ON CHAPPAQUIDDICK ISLAND
NEW MUSIC / DANCE STUDIO, FRONT PORCH AND SUN ROOM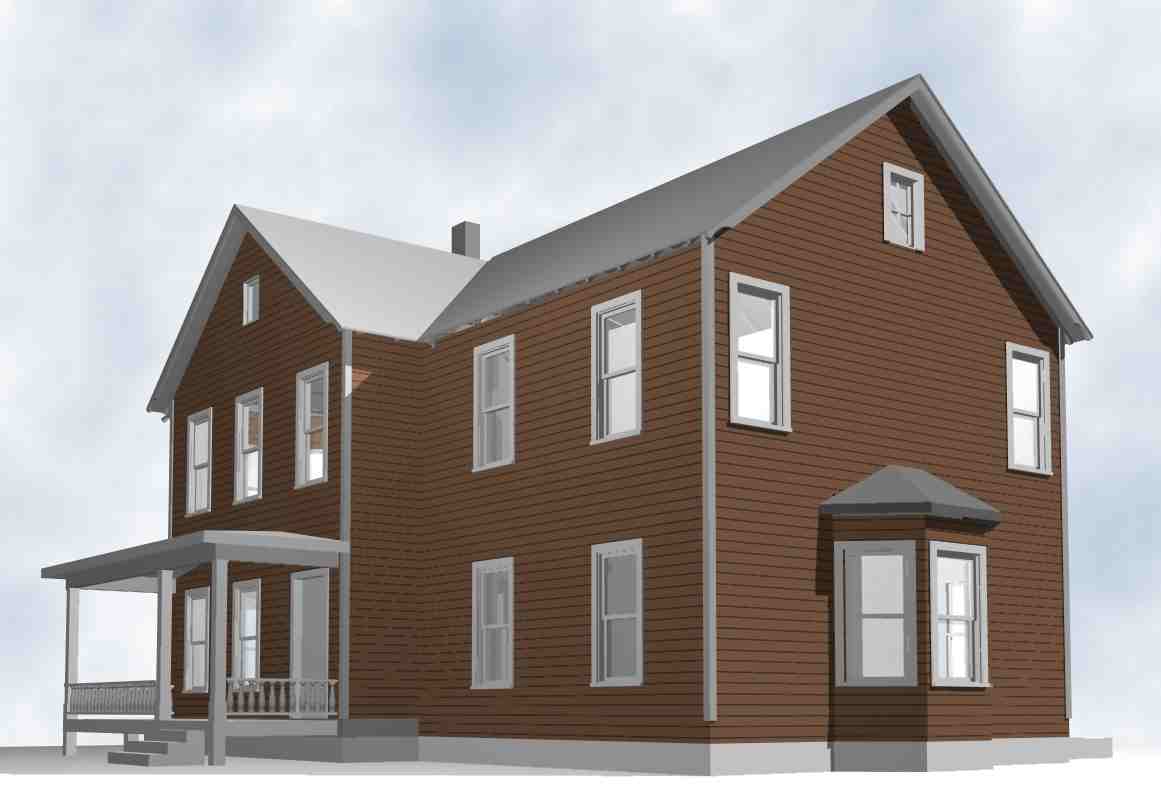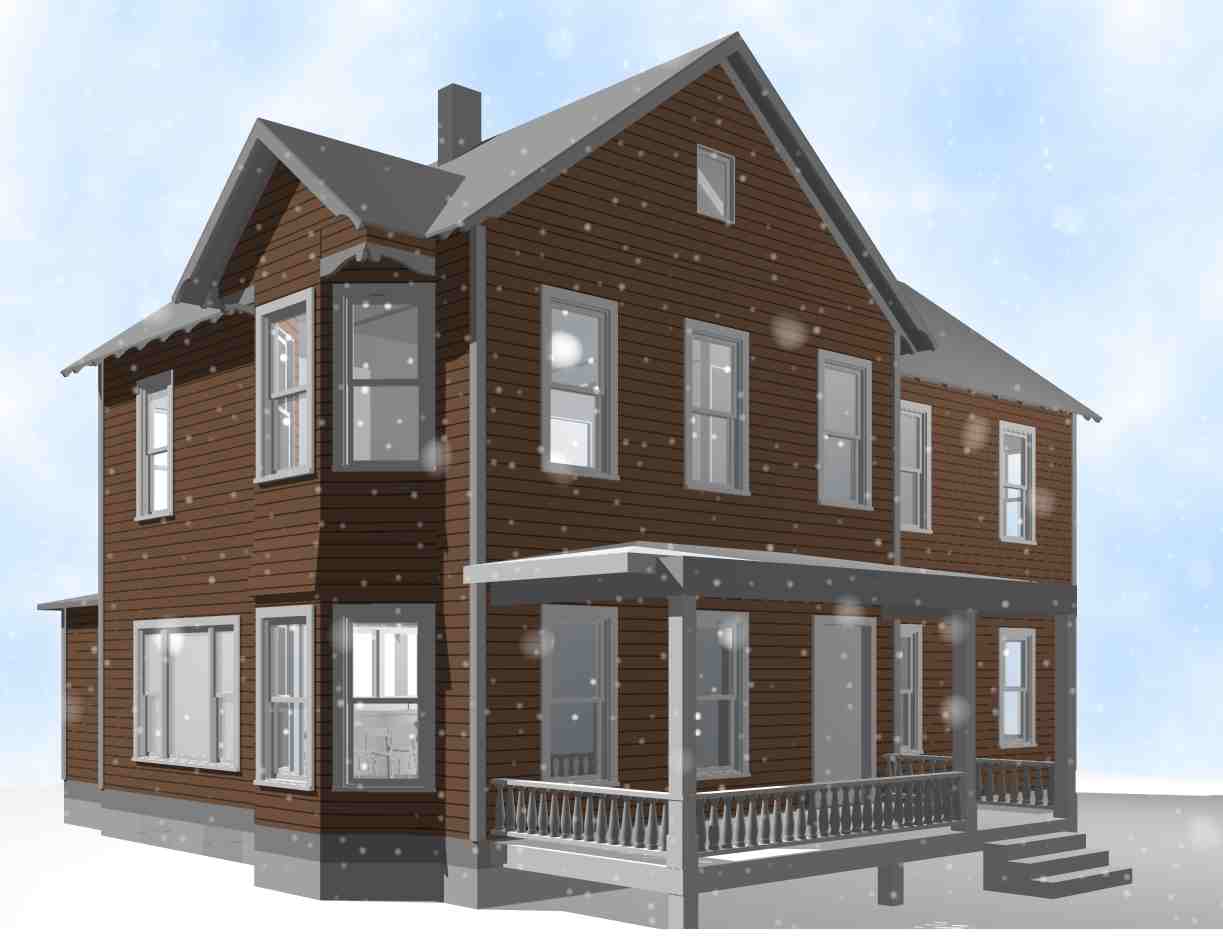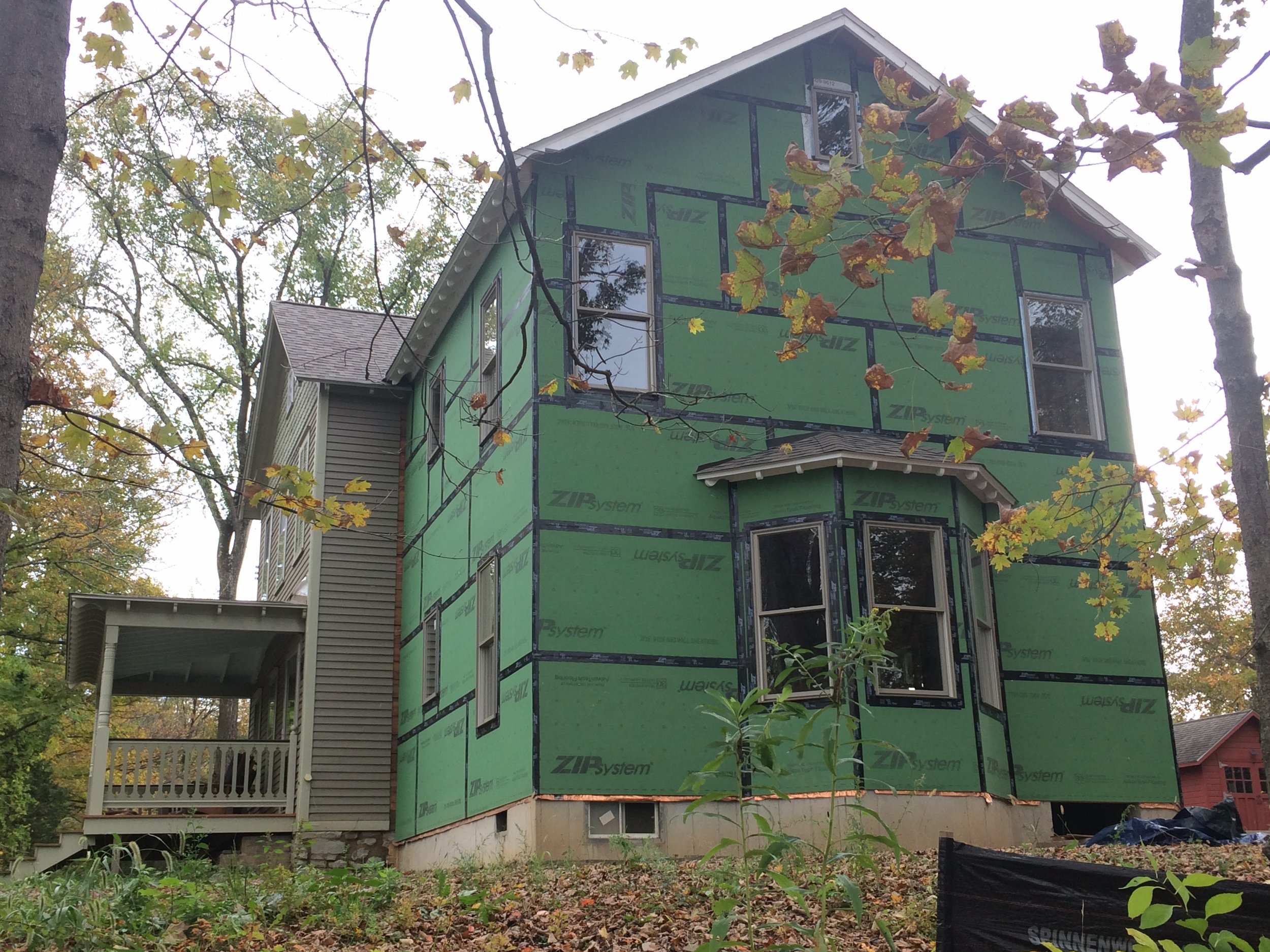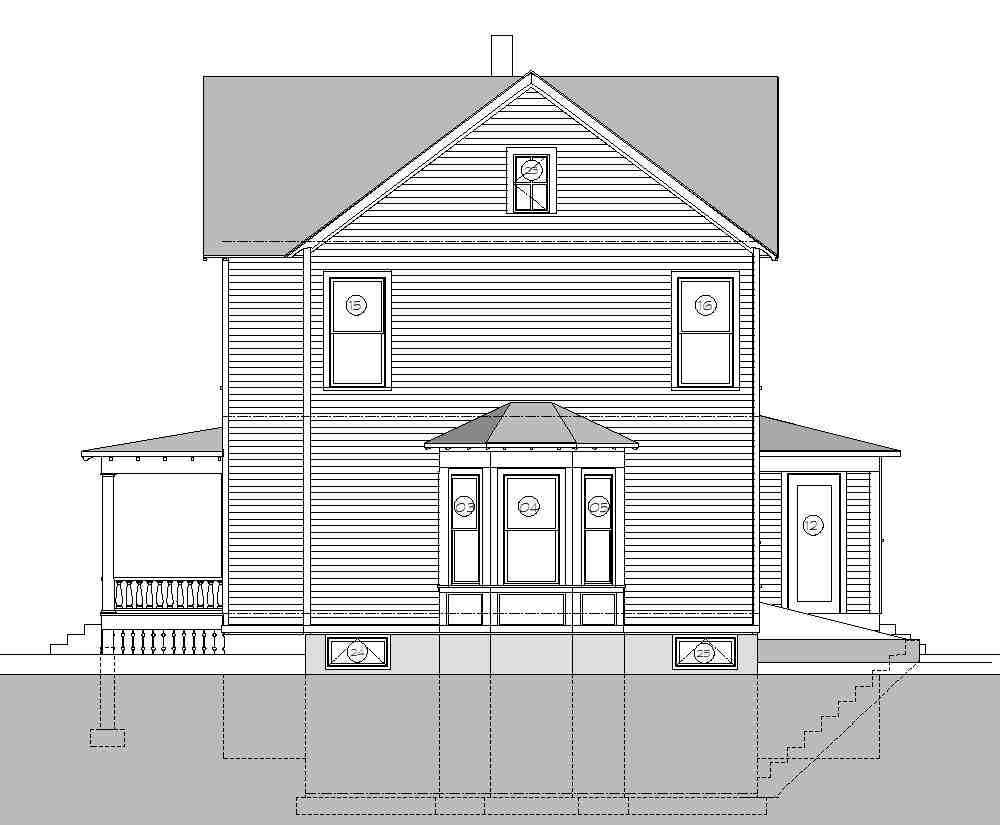 FARMHOUSE WITH A LARGE ADDITION
This old house in the town of Esopus is home to a growing family in need of more bedrooms and living space. The new addition T's off the existing simple 2 story gabled structure with a matching gable and trim and fenestration that is proportionate and in harmony with its Queen Ann styling. The historic front porch that was torn off many years ago is recreated here with a traditional low turned balustrade that is allowed by code given that the porch is less than 30" above grade.
The roof overhangs feature exposed sawn rafter tails to match the existing. A small bay window refers to the existing 2 story bay on the East side. The new bay brings the tall new West gable down to human scale and breaks up the mass in a pleasing symmetry. The new addition leaves the existing Living and Dining Rooms intact but doubles the size of the kitchen, creates a new Den / Family Room and relocates the existing downstairs bath to a more private location. The former bath location becomes a Mud Room entry with a bench and closet. This project is currently under construction. (Spring 2017)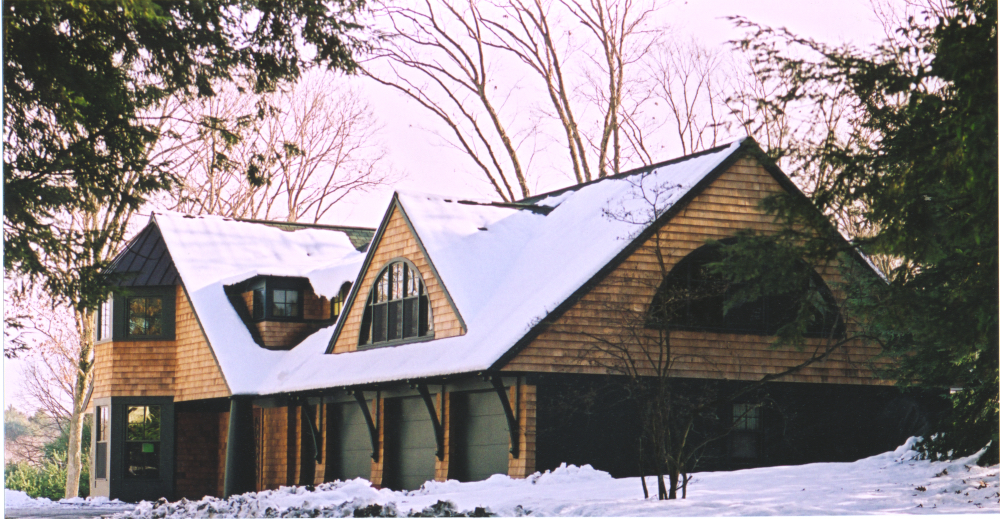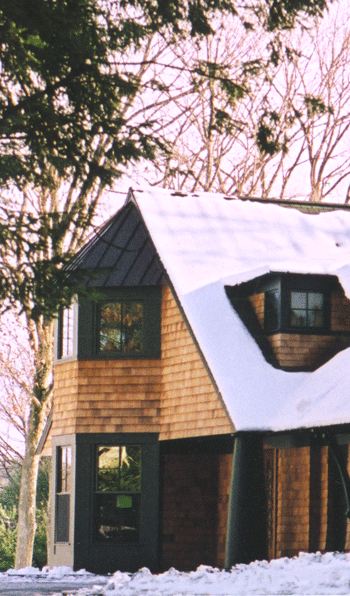 New Custom Home in suburban boston
We worked closely with this client / builder to help him realize his family's dream home. The house is rendered in a sort of modern Shingle Style. The second floor bedrooms being under the large gables each have a grand arched window grouping under dormers and at gable ends.
The owner builder constructs super high end residential homes for a living, giving him a keen eye for detail and a refined design sensibility which made this project both exciting and challenging as a collaboration. Details such as the "knife edge" roof eaves and wildly exaggerated columns make this a highly individual and interesting architectural statement. The owner collects 1960's Chryslers and, as an homage, had me design for him a grand newel post in the form of the iconic Chrysler building, envisioned complete with led lighting and spire. The final version was toned way down but still intricate. Each room was elaborated with built in furniture and special finishes. This project was completed during my tenure with John Tankard Architect of Waban MA.
NEW HOUSE IN THE NORTHERN CATSKILLS
New Paltz Church Restoration and Adaptive Re-use
This old church was saved from dereliction and converted to a fantastic single family home.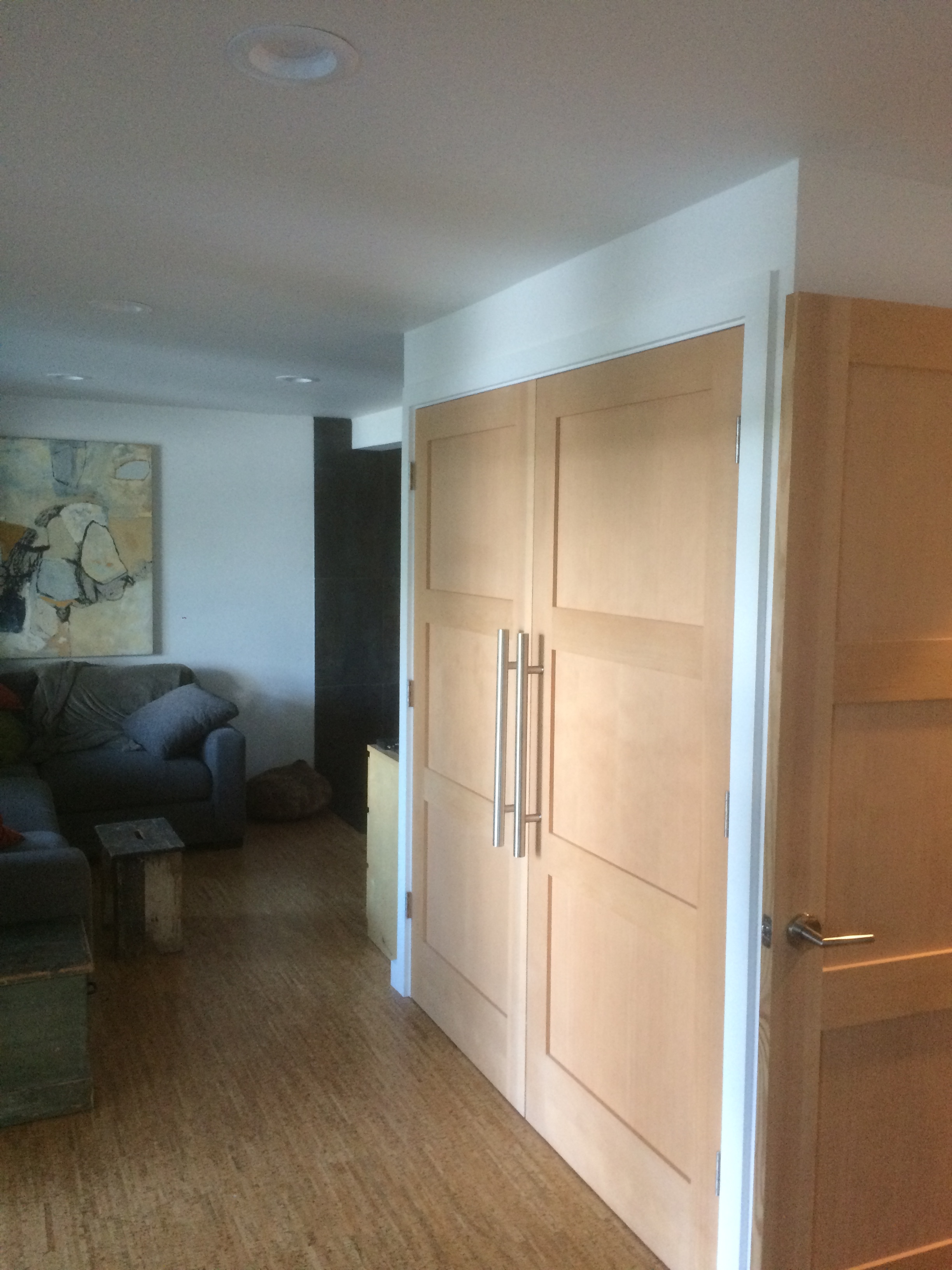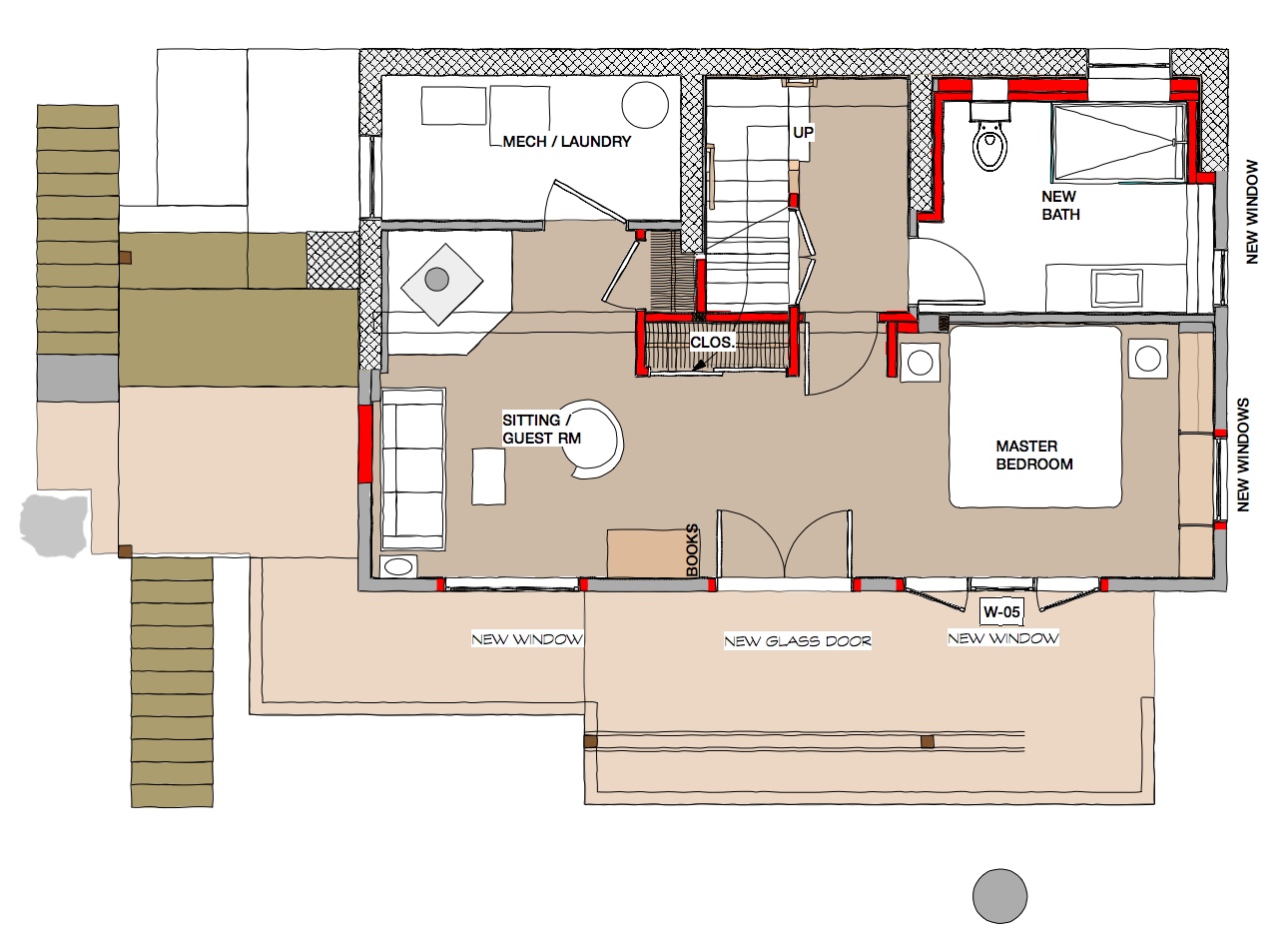 HUDSON RIVER HOME MAJOR RENOVATION
Perched on a steep bank of the Hudson River this home belonging to a couple both of whom are artists was successfully renovated from top to bottom. Downstairs, was converted to a fabulous Master Bedroom Suite. The suite includes a new Master Bathroom, large new windows, cork flooring, Douglas Fir Shaker style doors and a beautiful soapstone woodstove. New super efficient mini split air source heat pumps provide year round comfort. Client Gene designed, fabricated and installed the modernist stair railing system for the new Southern Yellow Pine stair.
Deluxe new paltz kitchen addition
By combining the space of two existing bedrooms we made room for and created a deluxe eat-in kitchen with a counter top fireplace. We obtained high end kitchen cabinets and counters from Green Demolitions. This company recycles quality cabinets and can be a great and low cost alternative to new cabinets. In this case, we found cabinets that matched the needs and space available with only a few adjustments and additional new cabinets. The fireplace provides both warmth and atmosphere. A new mudroom was seamlessly added to the existing house by extending the wrap around porch. The generous banks of windows to the east take in the meadow and wooded hillside beyond.
PALLADIAN DEPENDENCY ADDITION TO A COUNTRY GREEK REVIVAL IN CLINTONDALE
On the boards now is small but stylish addition to what I call a Country Greek Revival house from the 1840s. The new hipped "dependency" typical of Palladian villa architecture is a clear and positive solution to adding to the existing form. The flat roofed "hyphen" saves the existing bedroom windows and at the same time creates a roof terrace with nice views of the Gunks. This project is currently under construction. (Spring 2017)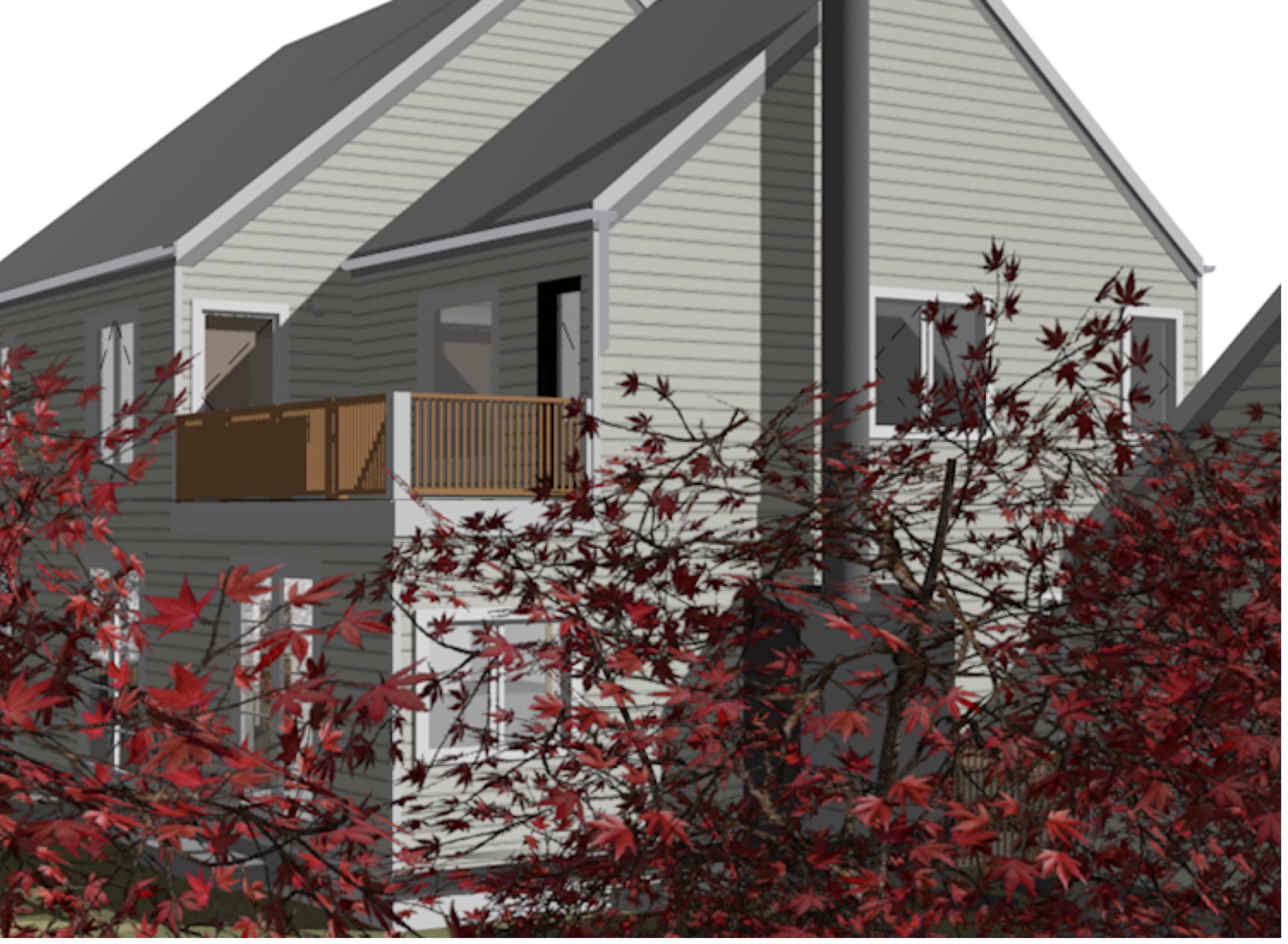 Farmhouse design for spec developer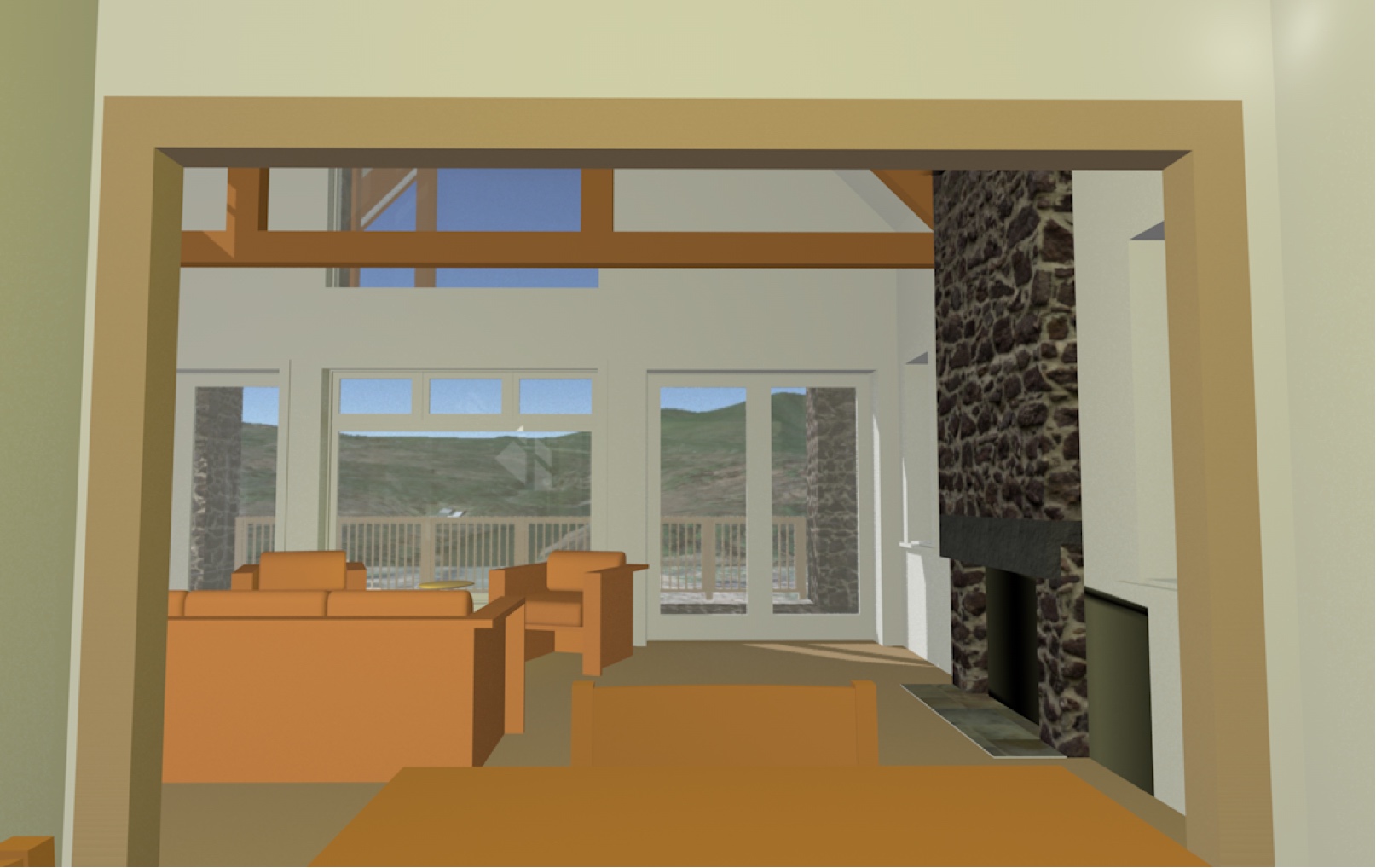 New stone and shingle house near ashokan reservoir
CLINTONDALE COTTAGE WITH ALL WOOD INTERIOR
Ulster park porch addition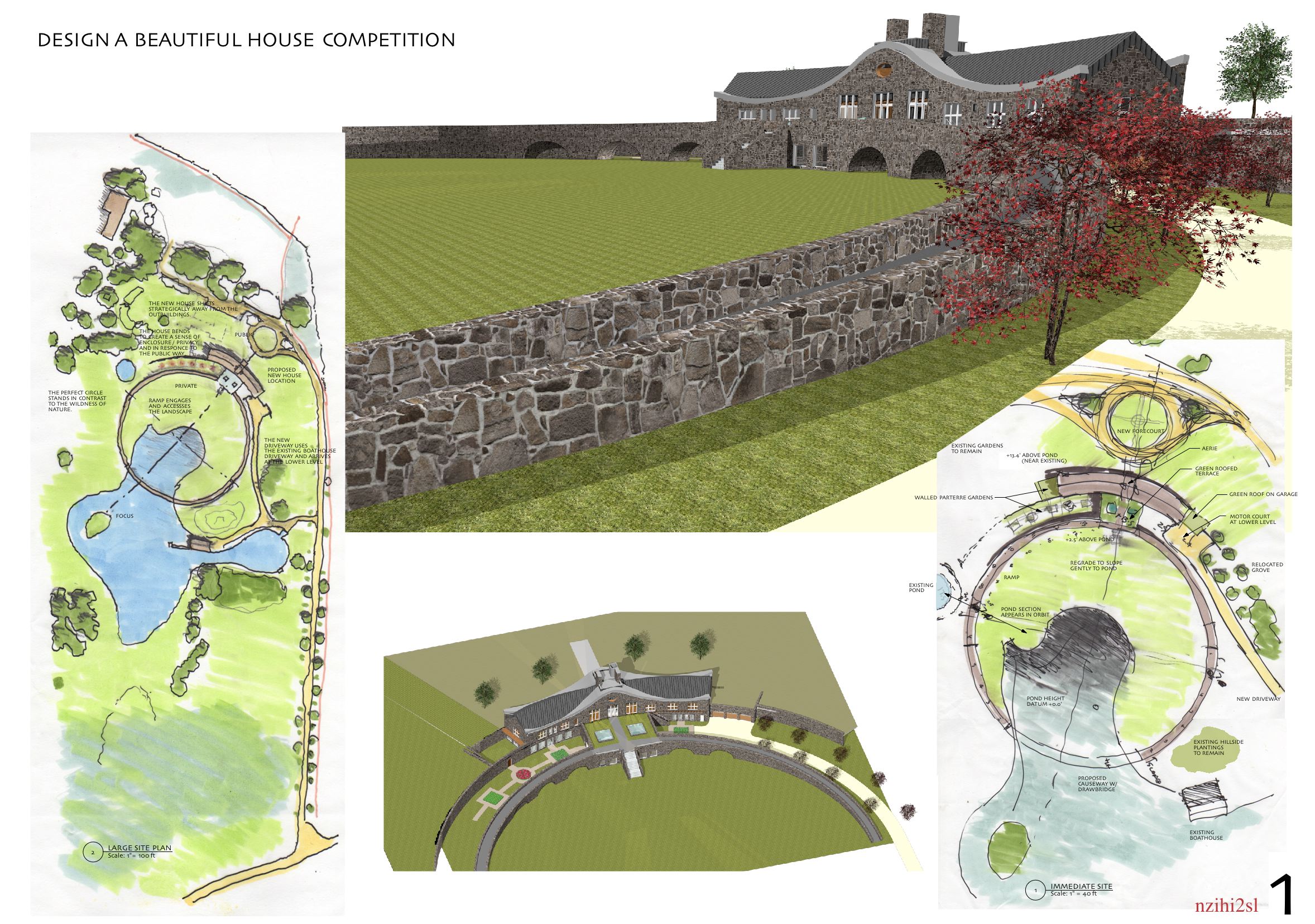 English Country House Design Competition
INCREDIBLE TINY HOUSE IN PANABO PHILIPPINES