Ready Made House Designs
This collection of small house designs by David Murray Architect were conceived to meet the need for high performance but modestly scaled and priced homes with style and grace fully intact. Efficient and elegant floor plans with high "R" wall and roof sections and in some cases with integrated photovoltaic arrays allow them to easily reach "zero net energy".
To pair with these designs David Murray Architect also created a Garage Series.
Minimalist House 1
A tight prismatic form with punched openings and a limited pallet of materials make this house a visual delight.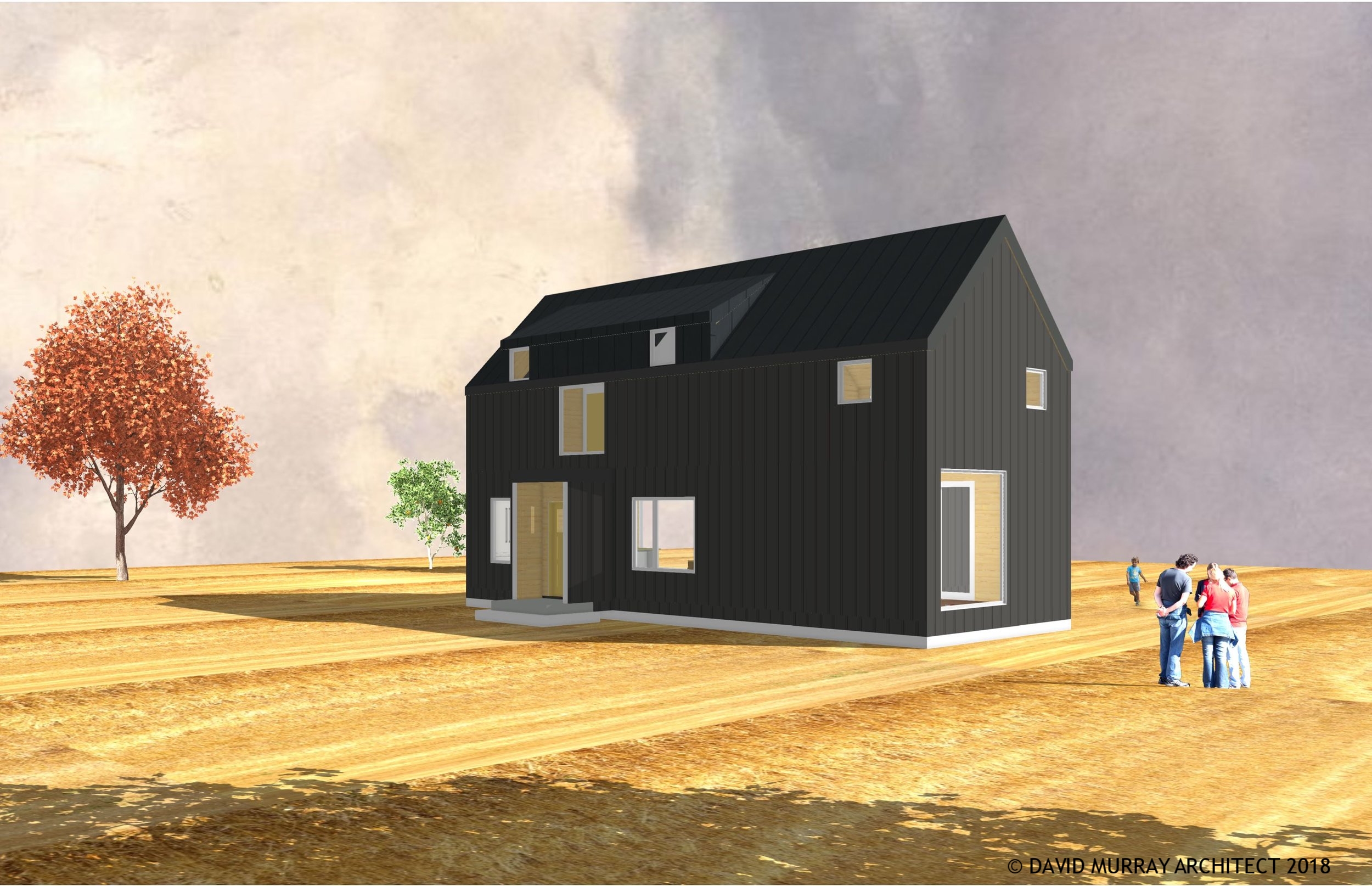 MINIMALIST HOUSE 2
Minimalist House 2 is a three bedroom version with en suite bathrooms and more generous public spaces.
TRADITIONAL HOUSE ONE: CRAFTSMAN FORM
This is my riff on the large gabled Craftsman form. The plan is wide open and so makes a relatively small house feel expansive. Each of the three bedrooms has a generous bank of windows with high transoms. The wide gable allows for great covered porches front and back gracefully incorporated into the form. Its rectangular plan is easily mirrored for conforming to your site's solar and views orientation.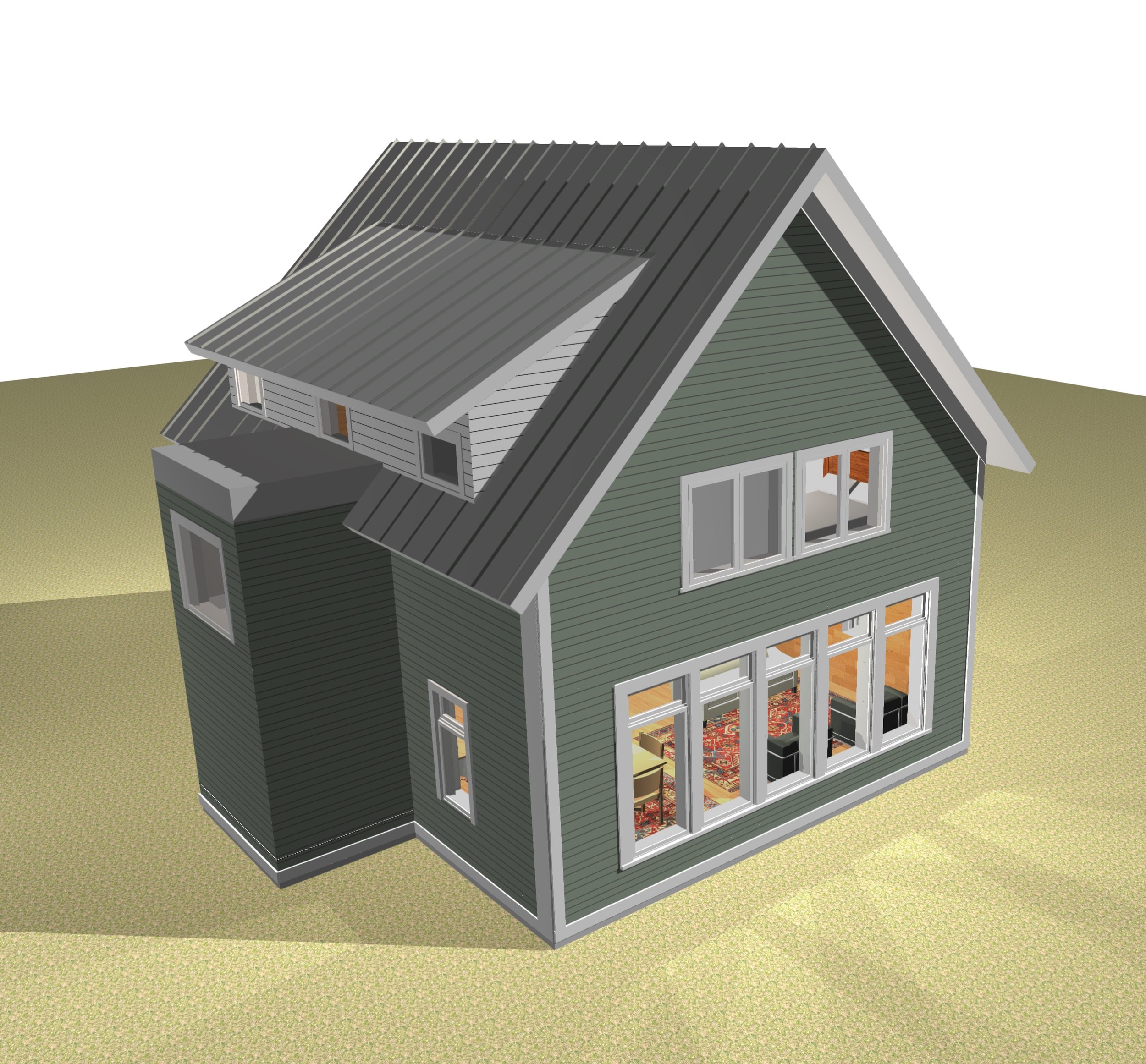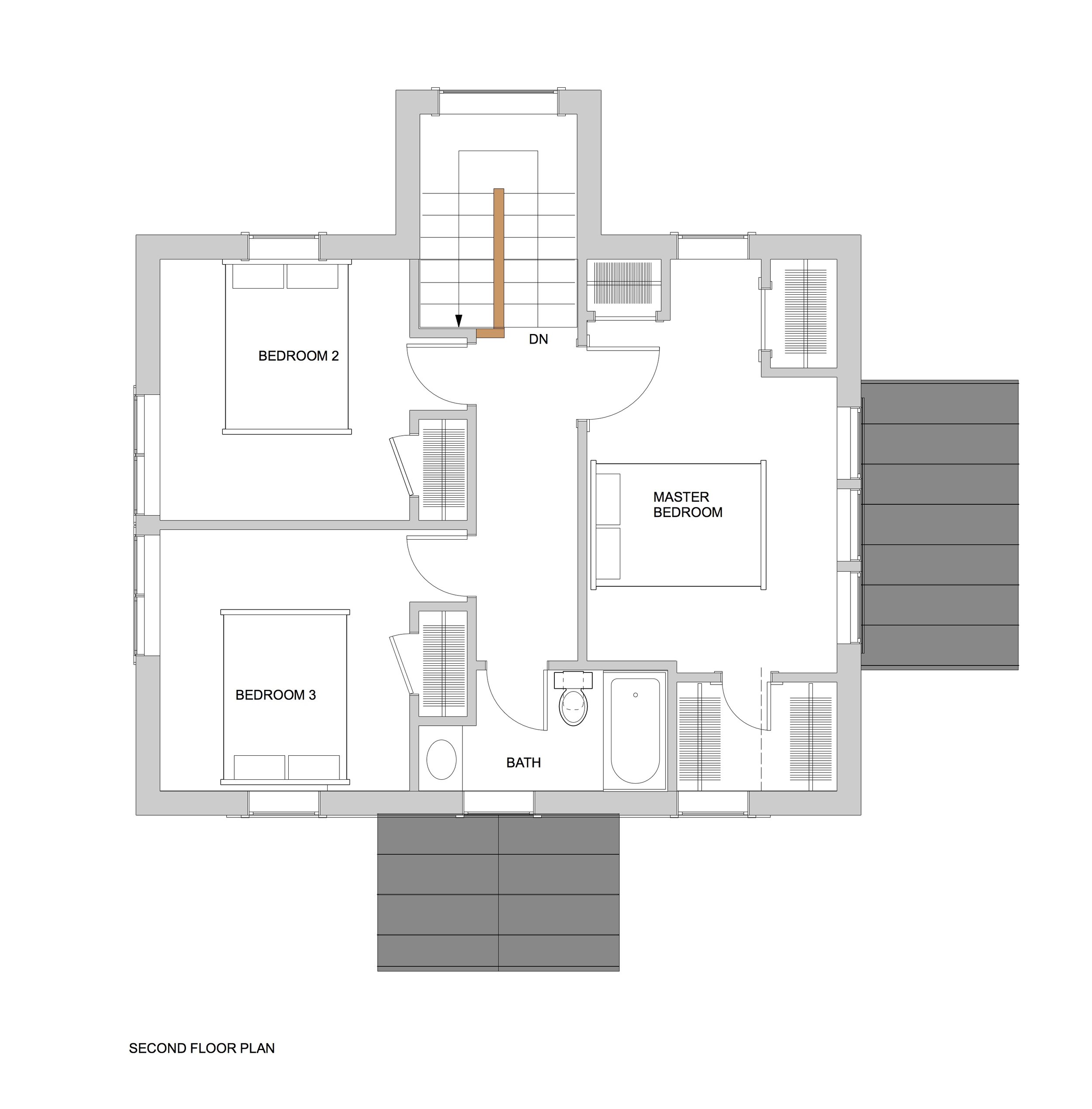 TRADITIONAL HOUSE TWO: COUNTRY GREEK REVIVAL FORM
The design is reminiscent of 19th century Greek Revival farmhouses with its story and half eaves, the walls are a pleasing scale and proportion. This compact design features thick walls for high performance insulation.
TRADITIONAL HOUSE THREE: GOTHIC BARN
This design takes its cues from barn forms, while not strictly a traditional house form, the soaring interior space with other rooms saddlebagged on makes for a compelling and beautiful home in a compact form.
TRADITIONAL HOUSE FOUR: STONE AND SHINGLE COTTAGE
A Field stone base ties the house firmly to the ground with a pleasing organic and natural feel, while providing a low maintenance functionality. Downstairs has a open Great Room / Kitchen / Living / Dining Space, a Den and a small Guest Room. It has three spacious bedrooms upstairs, with a large hall open to the Dining Room below and a second floor deck for sunbathing. This is a great Hudson Valley country house design.
MODERN HOUSE ONE: TRIANGLE OVER SQUARE
This design presents a raking roof on each of the four elevations by running the roof ridge diagonally across the square plan. The two high corners are bedrooms with huge glazed corner windows. The house presents a striking graphic image in a simple package with a great small house plan.
MODERN HOUSE TWO: THE WHALE
The pierced wall of the second floor floats above the glazed Living / Dining area reminiscent of the original Modern. The one raked wall extends to the ground giving privacy and shelter to a terrace adjoining the kitchen. This design will incorporate superinsulation and high performance mechanical systems to make it 21st Century Modern.
MODERN HOUSE THREE: THE IDEAL VILLA
A stacked cruciform plan places natural light and views nicely in each room. The centralized circulation plan is gracious and efficient. A flat roof with a parapet gives easy access and screening to a potential photovoltaic array.
Modern House Three Specifications