TRADITIONAL HOUSE ONE: CRAFTSMAN FORM
This is my riff on the large gabled Craftsman form. The plan is wide open and so makes a relatively small house feel expansive. Each of the three bedrooms has a generous bank of windows with high transoms. The wide gable allows for great covered porches front and back gracefully incorporated into the form. Its rectangular plan is easily mirrored for conforming to your site's solar and views orientation.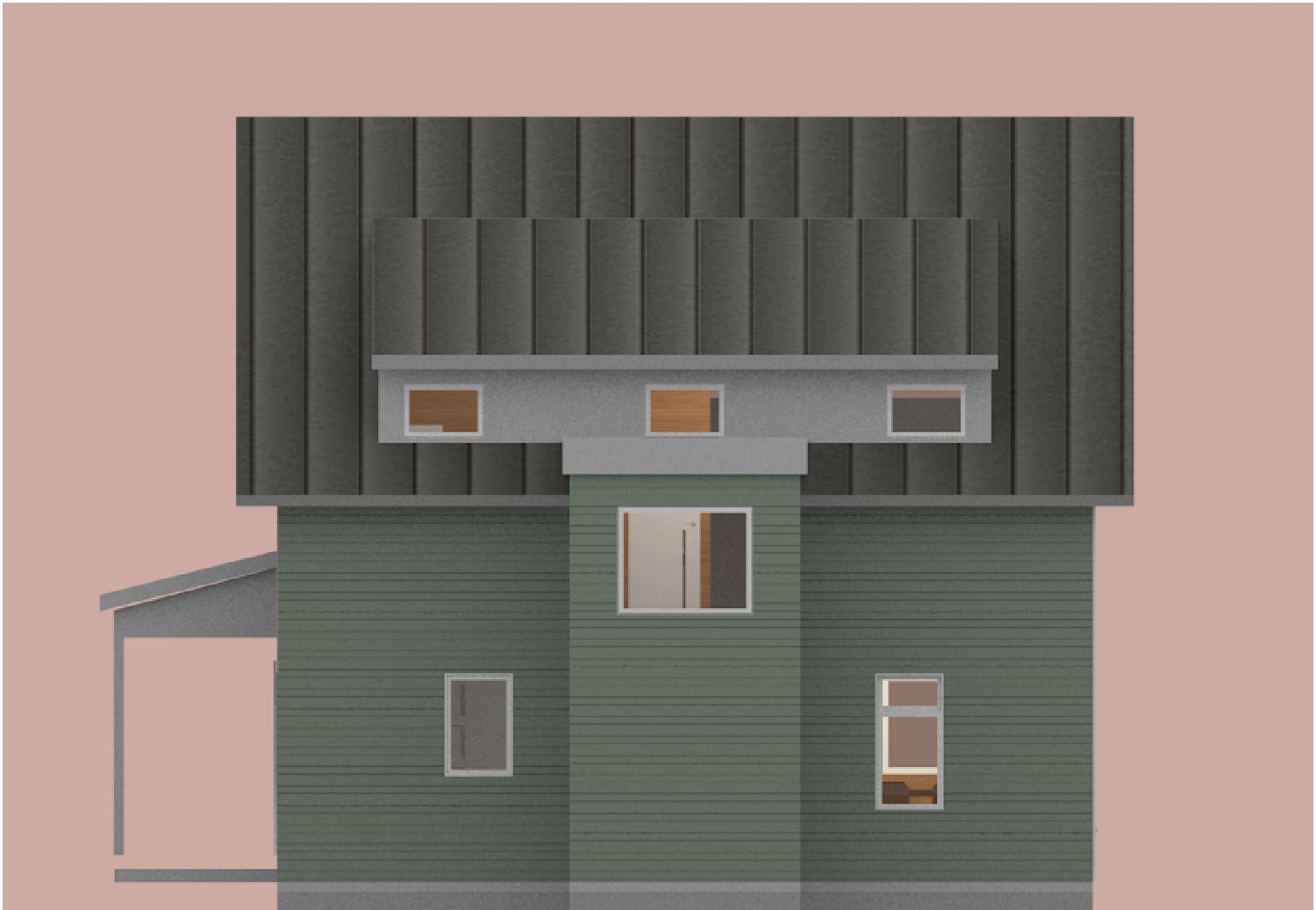 TRADITIONAL HOUSE TWO: NEO-CAPE FORM
The design is reminiscent of 19th century Greek Revival farmhouses with its story and half eaves walls that play with scale and proportion. This compact design features thick walls for high performance insulation.