Commercial and Institutional Projects
We work closely with Commercial and Institutional clients to define their needs and goals and are their key ally through the entire design and construction process.
BAKERY CAFE IN MARLBOROUGH
This current project for a bakery / cafe has an Alice in Wonderland theme and we are proposing to reproduce at an appropriately out scale the original John Tenniel illustrations including the grinning Cheshire Cat.
BOUTIQUE HOTEL PRELIMINARY DESIGN
As part of David Murray Architect's ongoing collaboration with Kaaterskill Associates we developed preliminary designs for a boutique / wedding venue hotel in Greene County. Set deep in the forest at the edge of a mountain lake, this project had great potential and we await a new client and site for this set of designs.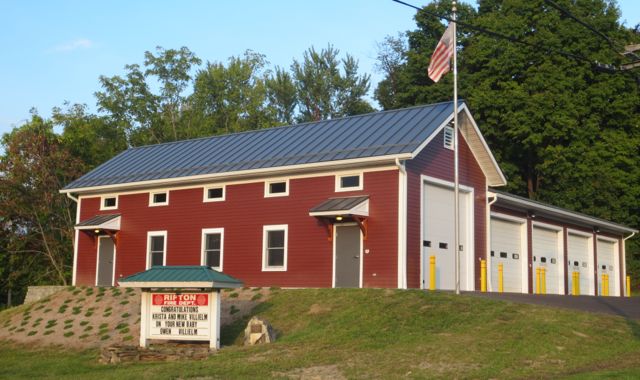 Rifton firehouse addition
This project was a major addition and renovation of an existing four bay firehouse garage building. The addition turned the old garage into a fully functioning firehouse with accessible bathrooms, a communications room, a kitchen, a SCBA room and a new 14' tall equipment bay. To keep the volunteer firemen safe the Commissioners added a Vehicle Exhaust Removal System that automatically pulls every bit of diesel exhaust out of the building from the moment the trucks start. To minimize the storm water runoff on this very tight site we added two rain gardens to keep as much on site as possible. A new standing seam roof and Hardi-Plank siding will keep this building exterior maintenance to a minimum for years to come. The design takes cues from Hudson Valley vernacular and now the building blends harmoniously with the historic fabric of Rifton. From a dingy eyesore to a major point of pride in the center of the hamlet of Rifton this building is a great success.
College Nursery School - major ADDITION AND renovation
Net Zero & LEED/Silver Sustainability Goals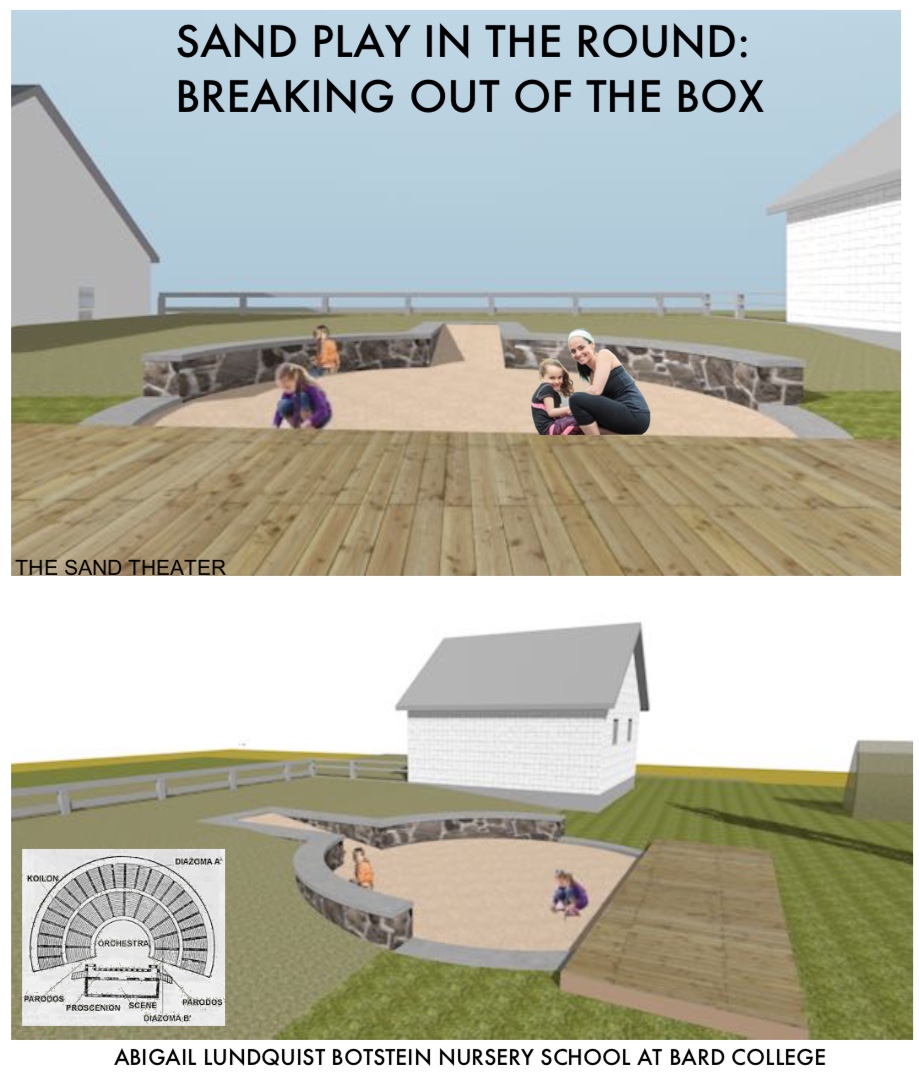 PLAYGROUND DESIGN - SAND AMPHITHEATER
Sand play and performace space for progressive preschool.
commercial kitchen and accessible baths for AMERICAN LEGION HALL
POCKET PARK DESIGN (with Kaaterskill Associates)